...Our web site is HOT! (Affordable, Service, and Support)
"Our company has been working with Jeff Thrower of Webthrower.com for the last couple of years designing and updating our website with fresh ideas on how to market our products and services. Because of webthrower our web site is HOT! We have daily traffic to our site and Jeff has helped our website be the most profitable advertising method per dollar spent. Our site has become a great tool to our business. I don't see how we could ever operate without it. Jeff has always been fast at responding to updates and changes. He has worked many times very late uploading pages to meet critical deadlines. Bottom line: Anyone with basic computer know how can upload a webpage, but only a few can deliver the total package Affordable, Service, and Support (ASS). Webthrower has delivered for us time and again. Our site now reflects us. Our customers are always talking about how great our site is. When we talk with a customer they already know who we are. They've been to our site, read all about us, know our prices and what products they want. Many times they have printed our web pages and have them present when talking with our sales people. Our company would be hard pressed to replace webthrower. We would not be able to find the level of service we currently receive, I am sure of it. Thanks Jeff!"

- Ken Cagle
Carolina Security & Wiring, LLC
---
...Fantastic job!
We couldn't have been more pleased with WebThrower. Jeff made the process very straightforward and kept us informed every step of the way. He did a fantastic job of pulling together all of the elements that we provided and his eye for design shows on every page. Pike's Pharmacy now has a web presence -- one that is truly reflective of our family business. Thanks for all of your hard work, Jeff.

Jennifer
Pike's Pharmacy, Inc.
---
...Exemplifies elegance and quality.
Mr. Jeff Thrower,
I just wanted to commend you for the excellent work and diligence exhibited while building my site. You ability to draw information from your client(s), visualize that information, and to actually put it to form was astonishing. I would compare your ability to that of a forensic artist. I am very hard to please and convoluted. Your effort and willingness to exert that little extra oomph (effort) was impressive. You are a GOD SENT. I needed a very good marketing tool and you designed exactly what I wanted, a Website Site and Logo that exemplifies elegance and quality. Thank You for a job well done. You are a true blessing. Recommendations and referrals are forthcoming.

Your friend,
- Fred
Barnes Chauffeured Transportation, L.C.C.

---

...Just two words, "Absolutely Fantastic!"
"The web page and logo you designed for Storm Water Services is just that and more. I can not stress how impressed I was with the timeliness of your work and the professional manner in which it was conducted. With your expertise you have made what I thought was impossible, a reality. I absolutely appreciate the fabulous work you've done for us and look forward to a long lasting business relation."

- Shane Kaiser
Storm Water Services
---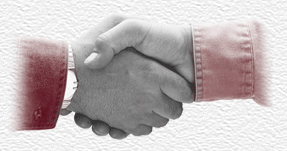 ...Exceptional job!
"Webthrower Design has done an exceptional job of creation, design, and technical support for my website. All I did was supply my images, and Jeff handled the rest. His expertise gave my artwork the digital stage it deserves, and has opened the entire world to my artistic influence. Great job, man!"

- Wayne
M. Wayne Miller | Illustrator

---

...Increased our customer base.
"We really appreciate the work you've done for us at Guaranteed Systems, Inc. Offering information about our company via the web has increased our customer base and also, highlighted our work in many ways. Thanks for your creative talents and personal service!"

- Judy R. White (President)
Guaranteed Systems, Inc.

---

...Very pleased with his work.
"I would like to recommend Mr. Jeff Thrower and his web design company, Webthrower.com. Jeff designed my company's web site and continues to maintain it for me. I have been very impressed with Jeff's originality and his timeliness. I am very pleased with his work and I'm sure he will do an excellent job for others."

- G Alan Jones (President)
Fowler Jones Construction Company

---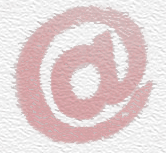 ...We are thrilled!
"We are thrilled with our new web site! Jeff Thrower handled our request for a top-notch design that communicates what North Glynn Church is all about. His courteous and professional manner made this experience a total delight. We were on a timeline as we prepared for our Grand Opening...and Jeff had our site up and running...days ahead of schedule! I highly recommend WebThrower.com to everyone with a message to communicate."

- Dr. Tony Caldwell, Pastor
North Glynn United Methodist Church
---

...It has been a pleasure.
"It has been a pleasure working with you through the designing and building of our site. I respect how well you receive suggestions for changes and how well you implement them. I have received, and continue to receive many complimentary comments about the site. I look forward to the long standing business relationship we will build and I wish you much success."

Sincerely,
Marc Cockerham, President Bella Construction
Bella Construction
---
...Creative and Response -- Dynamite Combination!
I love our website that you have created. I had an idea. You took that partial idea and created a beautiful, elegant depiction of what we are about. It has been such a pleasure to work with you. You are always responsive. Never did the building of our site lag; you were always on top of our adds and changes, immediately. I look forward to working with you on another site for another business.

- Jackie
Law Offices of Jacquelyn Sherlin
---
...Your design work is impeccable!
"Thank you for creating a web site that exemplifies my style and professional image. Your creativity and ingenuity have brought my photography to life, through yet another medium. Many thanks!"

- Ellen
---
...EXTREMELY professional.
"I had a great time working with Jeff! Not only were his ideas very creative and unique, but he was fun to work with and EXTREMELY professional. His editing of the images was artistic, very well done and they were delivered to me almost immediately. I got exactly what I wanted for my portfolio and I would suggest him to any model who needs some great images!!"

-Mandi
Mandi Campbell
Model
---
...Best experience I've had.
"I had a ton of fun shooting with you! This was the best experience I've had with a photographer. I cant wait until our next session!"

-Nichole
Model
---