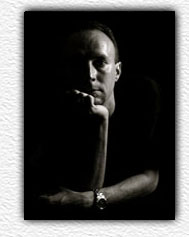 Jeff Thrower (age 41) of North Carolina is Web Designer / Photographer and Owner of webthrower.com. Jeff is very detail-oriented, enthusiastic and independent learner of new web technologies. Background includes a AAS Degree in Commercial Art along with 20 total years of Design and Advertising, which includes 10 years of Web Design.

Design Expertise Includes: Design layout, graphic design and graphics optimization for the web, logo customization and web page usability. Designed 30+ web sites (many award winning). Flash animation design. Designed and currently manages 7 web sites and an Intranet site for a large educational publishing company. Designed many catalog publications and flyers. Designed multi-graphic presentations for the Winston Racing Series and Camel GT award banquets. Photoshop detail work for Bali Ladies Apparel.
Photography Expertise Includes: Photographer for Shutterstock.com with a gallery of over 900 photo / images. Current Photographer for VF Jeanswear. Photographs Glamour, Fashion, Artistic, Swimwear, Casual, Commercial, Engagements, Weddings, Pregnancy, (Family, Children and Infant Portraits), Stock, Nature and Rural content.


Computing Experience: Proficient in DreamWeaver MX, Photoshop, ImageReady, Flash MX, HTML, FrontPage, Freehand, QuarkXpress, PowerPoint and multimedia applications like Premiere, iMovie, and GarageBand to create Quick Time movies and Music.

Awards and Recognition: Graphic Artist of the Year Award from The American Association of Webmasters. 6 Golden Web Awards from The American Association of Webmasters. 5 Golden Web Awards from The International Association of Webmasters and Designers and many more. Published first place in Yes Weekly for Best Local Visual Artist in Photography and Bronze Award from the 2010 International Aperture Awards.