Black-eyed SUSAN
A Story of Hope for Children and Families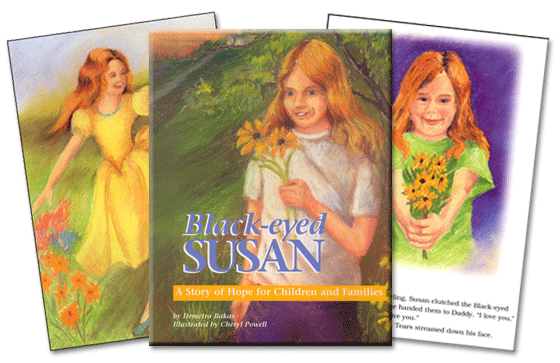 Black-eyed Susan is a tender story of hope about how Susan and the Stuart family heal from child abuse. This book is appropriate for elementary and middle school children.
This book is a useful tool for parents, teachers, counselors and youth service workers to understand and gain information on abuse and domestic violence.
Black-eyed SUSAN
Book $7.95 each